mechamummy
Yesterday (technically two days ago)
I bought art from a homeless man;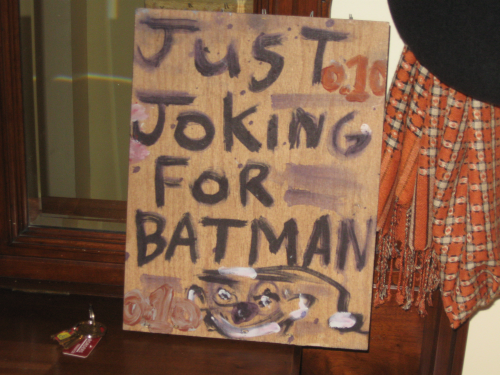 Today (technically yesterday)
I reprised my Dr. Cube cosplay at day one SakuraCon 2010. It went over well, like last year, and I also saw the world premiere of the Trigun movie, without any sort of English translation. It was fairly entertaining, though I fell asleep for part of it. Absolute highlight is one of the best barfight scenes I've ever seen where the character designers got to
really
indulge their love of completely bizarre random thugs.
Tomorrow (technically today)
I will hopefully be debuting my
Capone "Gang" Bege
of One Piece cosplay, assuming the jacket is ready by then. It's not perfect in a lot of regards, but I'm excited for it anyway because there was a
ton
of One Piece at day one.
College is... well, it's certainly happening. Probably not a very interesting quarter for me this time around, but I'll be getting two of the cornerstones of my drama major out of the way so it works out.